I love you, dear reader. So I made you some Valentine's Day cards. 3 more after the break: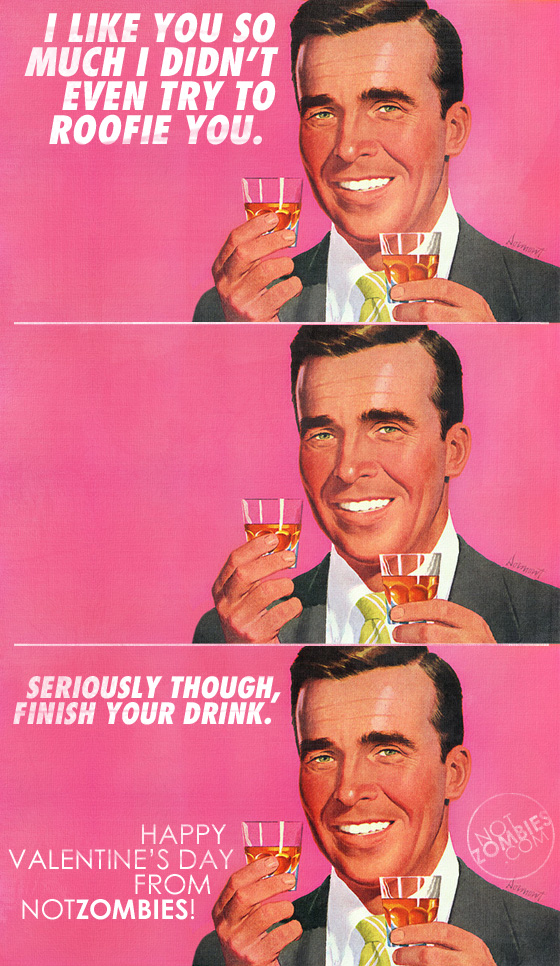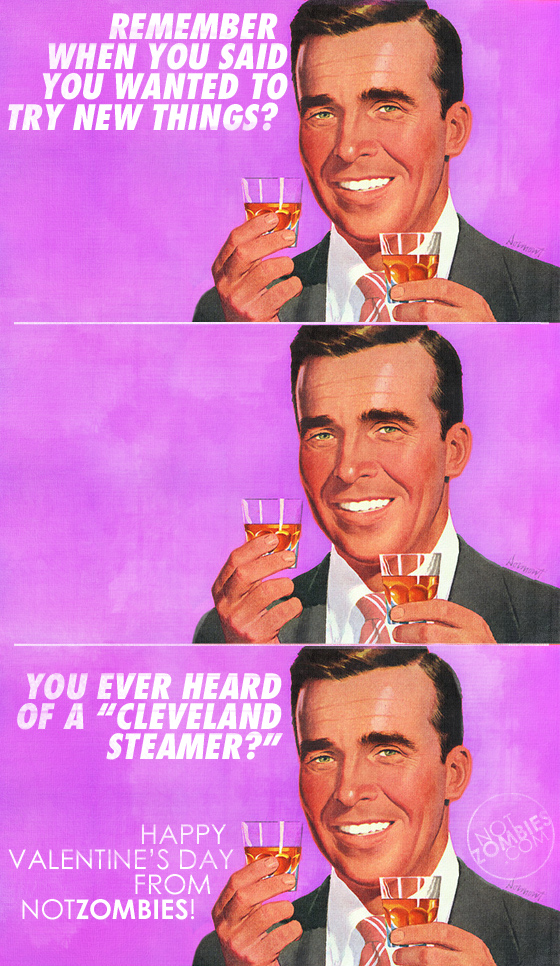 I'm adding more to the NotZombies Facebook page. Head over there for unadulterated laughter. And become a fan. And like this post. And tell your grandmothers. Or you'll break my heart and I'll break the internet. I have the power. That movie Hackers? That was about me.
Oh and follow Ian. He helped. A little. Like, really hardly at all. Or a lot.