Hey there little turtle, wanna be Vice President when you grow up?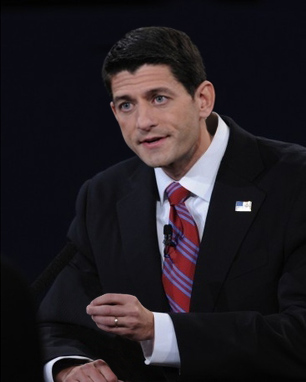 Is this a Republican ploy to identify with people that can't afford a tailor? Are they courting the Men's Warehouse vote?
And I love how EVERY politician has to wear an American flag pin on their lapel. Oh you like America? No shit. Ryan's was twice as big as Biden's, because he loves America that much more.